OPEN CALL FOR START-UPs
---

OPEN CALL
See more
APPLY
here
This open call objective is to offer SME and start-ups in the field of green technology the opportunity to work with a large company from Central Europe region, and thus accelerating their business growth. Select one of the large companies participating you want to work with!
Innovation Support Programs
---
Framework for fostering the collaboration of startups, SMEs and large companies on clean-tech projects in Poland, Slovakia, Hungary, Slovenia and Croatia.
Innovation Support consists of three programmes, each targeted at a certain maturity and size of relevant companies.
The "Business Support Programme" targets start-ups and SMEs, enabling them to partner up with the large energy sector companies.
The "Innovation Support Programme" increases awareness of large companies about opportunities that open with cooperation with technological start-ups and SMEs.
The "Matchmaking Acceleration Programme" introduces individual tailor-made solutions for all stakeholders that aim at accelerating cooperation in innovation.
These support programmes will be piloted in around 200 clean-tech start-ups, SMEs and five large companies in the participating countries. The tested framework will then be open for transfer to other business support organisations in central Europe and the EU.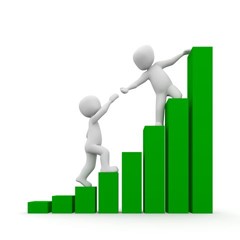 ABOUT InNow PROJECT
---
InNow - fostering the collaboration of startups, SMEs and large companies
Project main objective is to foster collaboration and innovation co-creation between cleantech startups/SMEs and large companies.

Innovations are changing energy sector, and large companies increasingly acknowledge the fact that technological start-ups and small companies could change the market due to their innovation potential. There are immense opportunities for cooperation between start-ups, SMEs and large companies that could result in mutual synergies and an increased number of innovative solutions and products.

The InNow project will foster such win-win cooperation in the clean technology sector which has a huge growth potential. The project consortium consisting of partners from Poland, Slovakia, Hungary, Slovenia and Croatia will design an innovation support framework suited for their markets. The implementation of this project is cofinanced by the INTERREG CENTRAL EUROPE programme.

Project partners:

Lead partner: • InnoEnergy Central Europe sp. z o.o – Poland

ERDF partners:

- Invento Capital Partners – Croatia

- ABC Accelerator – Slovenia

- Neulogy, a.s – Slovakia

- EH Invest Zrt – Hungary

- University of Debrecen – Hungary

Associated partners:

- HEP ESCO – Croatia

- University of Zagreb, Faculty of Electrical Engineering and Computing – Croatia

- University of Zagreb, Faculty of Mechanical Engineering and Naval Architecture – Croatia

- MOL Group – Hungary

- Hungarian Business Angel Network – Hungary

- Petrol– Slovenia

- Západoslovenská distribučná, a.s – Slovakia

Project period: 01.07.2019. – 31.06.2022.

Project Budget: Overall budget: 1 548 985 EUR ERDF Contribution: 1 316 637 EUR Partners Contribution: 232 347 EUR