ENERGY FROM CHEMICAL FUELS
---
The Market
The potential of sewage sludge and farmyard slurry for energy conversion has long been recognised. But its high moisture content, and the presence of pathogens and inorganic pollutants, hamper the safe and effective exploitation of both nutrient and energy value of biowaste. Addressing these problems could add thousands of GWhs of biomass-derived energy to European grids.
The Product
DeBugger has developed a closed-loop steam dryer for evaporating water from sludge and slurry, accompanied by a dual-circulating fluidised bed gasifier for the thermal treatment of the dried substrate to produce synthetic fuel gas. The solution is a cost- and carbon-efficient means of producing synthetic gas that also reduces valuable nutrient loss in agriculture.
The Project
Researchers at Outotec, the Finnish engineering and material sciences company, had been working on the potential of wet biowaste for energy extraction for some years while colleagues were working on a dryer concept for wood-based feedstocks. When the two teams compared projects, it became clear that there was benefit to joining efforts and finding a common solution.
Outotec's two research teams developed a proposition that would produce dried biomass for combustion in mixed or specialist energy conversion plants, as well as applying gasification techniques to produce more universally applicable synthetic fuel gas – a percentage of which would then be used to power the dryer. Although synthetic gas fuel is the primary output, the closed-loop system also enabled plant nutrients to be recycled for controlled fertilisation in agriculture, giving it a much wider application.
Having evolved its initial concepts and early-stage research, the project is now supported financially by InnoEnergy. The investment has enabled Outotec to commission the first prototype of the dryer and conduct a series of comprehensive tests into its functionality, the feeding system, the steam parameters, and the reliability of the system in a commercial setting.
InnoEnergy also introduced the project team to researchers at the University of Stuttgart – one of the leading research institutions in the field of double-fluid gasification processes. The joint research team continues to investigate the impact of different feedstocks and the quality of the gas they produce.
The DeBugger project has now established a clear path to commercialisation. The first pilot, with a capacity of several hundred kilograms per hour, has been unveiled at a waste-water treatment plant in Skellefteå, Sweden.
Consortium partners
Outotec AB (Sweden), Outotec GmbH (Germany), University of Stuttgart.
---
InnoEnergy In Action With :
DeBugger
Demonstrating efficient biomass use for the generation of green energy and recovery of nutrients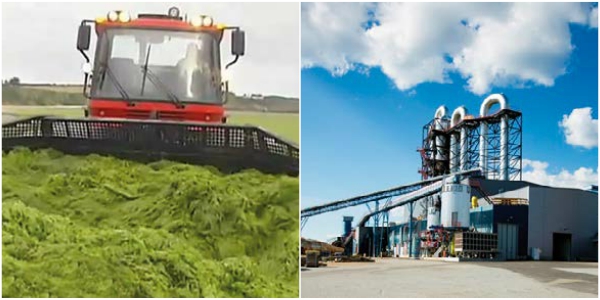 ---
"The advantages of being a member of the InnoEnergy community were immediately clear to us. We benefit from a highly specialised network, in which our partners are working on similar topics as us. It really helps accelerate our project."
Ludwig Hermann, Commercial Product Manager for metals, energy and water, Outotec