CLEAN COAL AND GAS TECHNOLOGIES
---
The Market
Condition and structural-health monitoring in power plants depends on sophisticated sensor technology. But traditional designs and lengthy cabling are often too costly for use in auxiliary equipment such as pump stations, transport systems, or cooling towers. Robust, wireless sensors that can be deployed more widely create a far more accurate picture of the plant's status, leading to significant improvements in maintenance and operational efficiency.
The Product
The Xsensor project is developing wireless sensors with contactless battery, open communication protocols, robust high-range wireless radio transmission and embedded data-analysis algorithms to help improve the environmental and economic efficiency of power-generation equipment. The project team is working on vibration and magnetic sensors, as well as a universal unit to connect any standard probe and turn it into a wireless node – all suited for the harsh industrial conditions of mining and power generation.
The Project
The sensing solution developed by the Xsensor project is based on technology patented by researchers at AGH University of Science and Technology in Krakow. The project brings together the market experience and commercial experience of EC Systems AMC – a long-term partner of InnoEnergy – in addition to the in-depth knowledge of wireless data transmissions from AGH.
Gicon GmbH, the independent engineering and consulting specialist from Dresden in Germany, also joined as the third partner of the consortium. Gicon provides extensive experience of working with utilities throughout Western Europe. Having recognised a clear gap in market for its cost-effective, robust, wireless sensors and long range, sub-gigahertz radio modems, the consortium approached InnoEnergy and was granted funding and support. In particular, InnoEnergy was able to introduce the Xsensor project to the appropriate individuals at Tauron, one of the largest utilities in Poland, which has signed on as the first customer.
The sensors are now very close to full commercialisation. Prototypes have been tested in the lab and in industrial environments that show the sensor and data transmission system can cover an entire power plant from a single antenna. In addition to Tauron, the project has also received significant interest from utilities in Germany and Switzerland.
Consortium partners
EC Systems AMC, Gicon GmbH, AGH University of Science and Technology
---
InnoEnergy In Action With :
Xsenzor
Wireless sensor technology to improve power plants' economic and environmental performance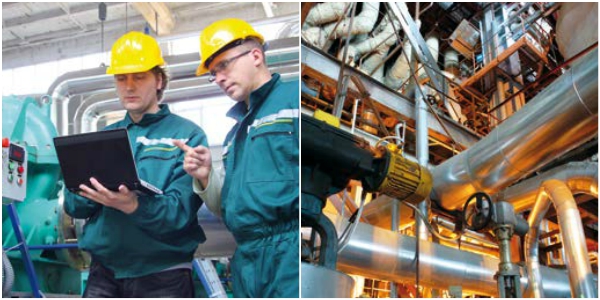 ---
"InnoEnergy has helped speed the path to market entry and commercialisation. We have extensive contacts with Europe's energy industry, but InnoEnergy helped us find exactly the right people in the right departments to put our proposition to. That contact with real users and real customers is a really important part of thus project's success."
Tomasz Barszcz, CEO, EC Systems AMC